Archiving
Do you have lots of photographs, slides or negatives and need a better more compact way to store them? We can help you by putting them onto a picture disc.
The originals can then be stored away safely, you have all the images on one disc which can be viewed on the computer or TV. You can get multiple copies to give to friends and family. Or get your favourites printed straight from the disc.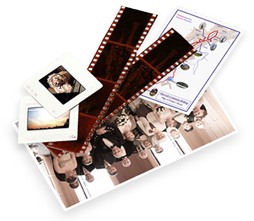 Ideal for fragile and rare documents you don't want handle or get damaged.
The images can be edited at time of repair, to remove unwanted objects or shadows.
Before we begin work we will discuss the options with you, (price guide).